What is Epicure food and how can it help you?
You are probably here because you heard something about Epicure. You know a friend that uses Epicure food products, or you heard about it in your social circles and you are wondering "What is Epicure" anyways?
Epicure is a company that combines healthy meal solutions, time saving Epicure cookware and super simple meals plans, recipes and shopping lists. This magical combination makes feeding your family healthy, wholesome meals SO MUCH EASIER!




Epicure offers a wide variety of seasonings, time saving meal solutions, desserts, cookware, pantry staples, dips, condiments, meal kits and meal plans.
This combination and wide variety of products enables you to get healthy, balanced meals on the table in 20 minutes or less, so Epicure if a perfect fit for busy families. Epicure food is budget friendly (most meals are $1.50-$3.50/serving), and free of just about every artificial ingredient that you can think of.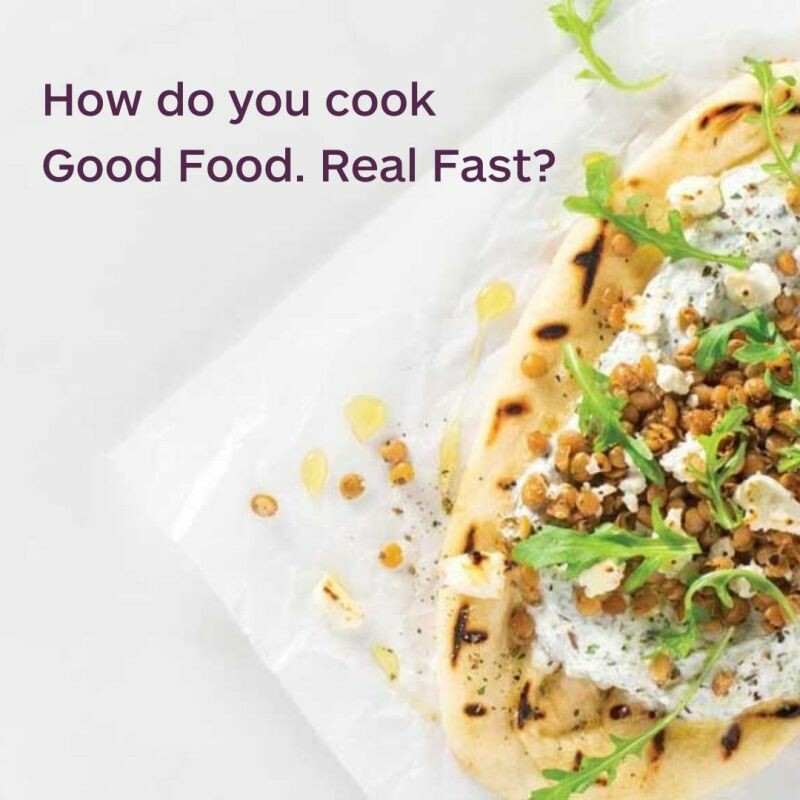 These are all exciting benefits of using Epicure products, but I want to tell you about the real reason that we are involved with Epicure. My 7 year old son was diagnosed with Celiac disease (last summer, a year ago as I am writing this) and initially, I was panicked about how we were going to eat, particularly when we travel (we are a travel loving family...travel is a part of our lives).
When I learned that Epicure products are 100% gluten free, that knot of worry in the pit of my stomach went away. Epicure products are also 100% nut free and many of them are non-gmo, low sodium and vegan.


Epicure Food and Why WE Love It
On a deeper level, I truly believe in knowing where my food comes from. I want my kids to have a deeper connection with their food than just knowing that it comes from the shelf of a grocery store. We love to garden, but honestly, life is just too darned busy to grow much of our own food.
Epicure food can help families reconnect with healthy eating and with each other, and the company is committed to sustainability and helping to make the world a better place for the next generations.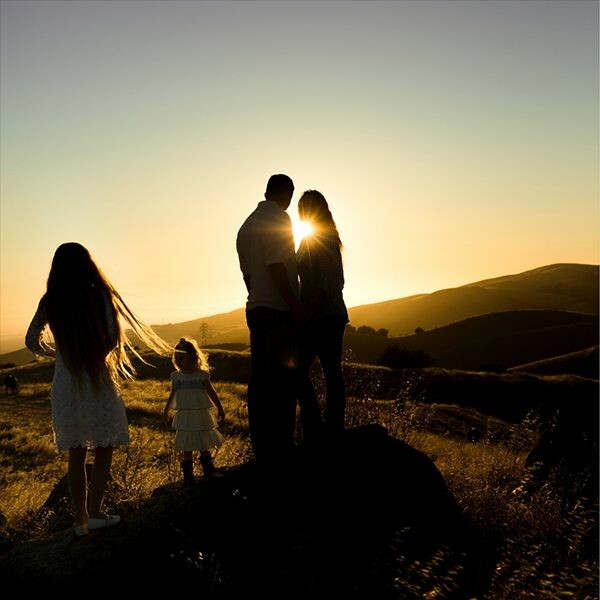 I love Epicure meals because this is at the heart of their mission. The company is based on creating food out of the highest quality ingredients that are ethically sourced and free of so many of the toxic ingredients that are ever present in most processed foods today.
Processed, unhealthy foods are at the center of a dire and growing health crisis that is causing rising obesity rates and a host of other serious health concerns. Epicure provides a solution for time starved families who want to eat healthier but don't know where to start.
Epicure foods are centered around the "Never Ever" list. This is an extensive list of harmful, processed ingredients that you won't find in Epicure products. These include gluten, nuts, corn syrup, hydrogenated oils, and lots of other icky ingredients that I don't want to be in my family's food.
Epicure believes that you have a right to know what is in your food. Many developed nations consider GMO (genetically modified food) to be unsafe. As a result, Epicure is leading the industry and is the first direct sales company to have 85% (and growing!) of its products verified by the Non GMO Project!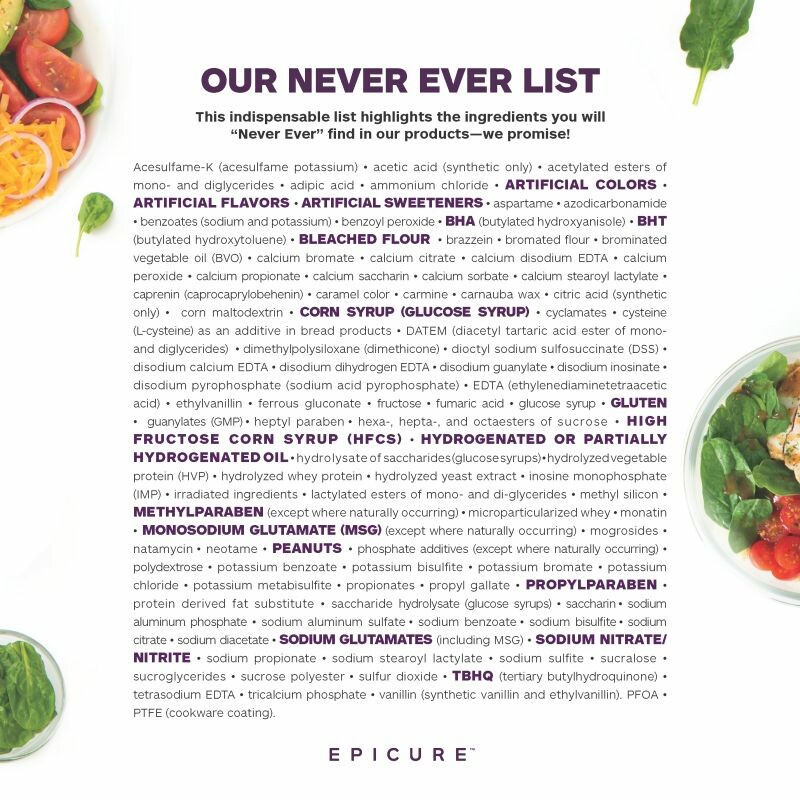 Epicure is a Canadian company that has been around since 1997. It is a truly family run business that was founded by Sylvie Rochette, and is not run by her daughter, Amelia Warren. I am super grateful that Epicure just recently became available in the US!


How Epicure Food and Epicure Products Can Help YOU!
When I think about "What is Epicure" to me and to our family, I see a wide variety of shortcut meal solutions that can be the basis for many different recipes. They are highly customizable and fit a wide range of special dietary needs. Epicure meals are sodium and sugar conscious, gluten free, nut free, and many of the products are vegan.
Epicure food fits into many dietary styles. Epicure food can be vegetarian. Gluten free. Low carb. Lots of carb. Keto. Meat lover. Low sodium. Heart healthy. Epicure meals are like a blank canvas for you to paint your culinary needs and unique culinary style on to.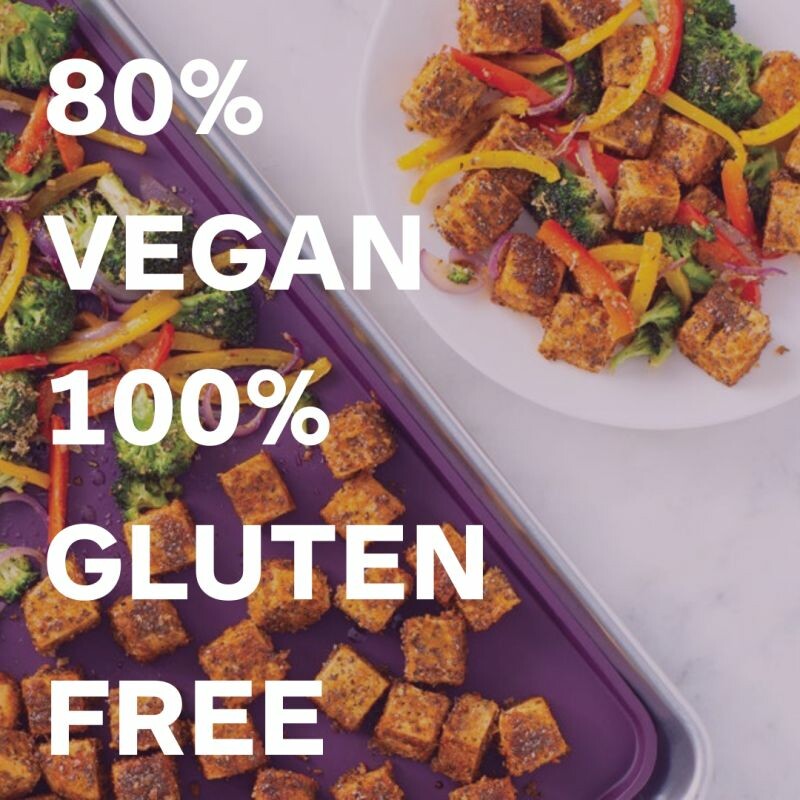 When I look at the ingredients that are in my Epicure food and Epicure meal solutions, I am continually amazed at how few there are. Nothing weird. Nothing gross sounding. All just simple, real food that I can pronounce and that I understand. This is SO important to me!
When I cook Epicure meals with my kids, I feel good about showing them what is in what they are creating. The simple recipes and preparation methods allow us to cook together as a family, and teach my kids about the importance of good nutrition and eating high quality foods that are free of artificial junk.
These lessons that we are learning together as a family are shaping their view of good nutrition and how it fits into their lives. They are learning that good, healthy food doesn't need to be expensive or complicated, and these lessons will continue with them into their adult lives and will shape the way that they approach food with their own kids.
To me, this is the most important aspect of Epicure, and a big part of the reason that I am so passionate about these products.


---

ps- I have put together a set of recipe cards and shopping lists for 14 one pot meals that are perfect for travel, camping or busy weeknight dinners!
Click here to get your copy!
---
Epicure Cookware
I couldn't go through this post about "What is Epicure", and talk about all of the amazing Epicure food and epicure meals without giving a huge shout out to Epicure cookware.
I am a big advocate for investing in high quality cookware and cooking utensils in the kitchen. Using good quality tools makes cooking more enjoyable, and I know that I am investing in something that will stand the test of time. I absolutely HATE buying something cheap to save a few dollars, and then having it break a few months later.
Epicure cookware is well made, and it is a joy to use in the kitchen. It is substantial feeling (not "chintzy"), well designed and designed to perform well for you for years.
The Epicure steamer is arguably one of the most popular pieces of Epicure cookware. It is made of food grade silicone, and it is a secret weapon that allows you to prepare full meals, desserts and loads of other things in the microwave in one container, significantly cutting down your cooking and cleanup time. It comes in a variety of different sizes for different needs.
The Epicure pots are my personal favorite kitchen tool. The multi purpose pots come in 8 cup and 12 cup sizes. They are induction cooktop ready but can be used on any stove top. They have measurements printed on the inside, and a lid that does double duty as a strainer.
We often travel with an induction cooktop for our son who has celiac, if we are staying in a place without a full kitchen, and this is a perfect tool for cooking fast, gluten free meals while traveling. Combined with the multi purpose streamer, you can create a HUGE range of quick, easy meals with just a stovetop and microwave.
I am confident in saying that any Epicure cookware that you buy will enhance your cooking experience in many ways, and it will be a tool that you will be able to enjoy in your kitchen for years to come!


The Best Way to get Started with Epicure: Host an Epicure Cooking Class!
Of course, you can just go ahead and order whatever tickles your fancy from my Epicure store whenever you want, but the very best way to get started with Epicure is to host an epicure cooking class!
DON'T PANIC! This is SUPER easy and we will make it fun and exciting for your family and friends. Everybody loves food. Food brings people together and everyone loves eating.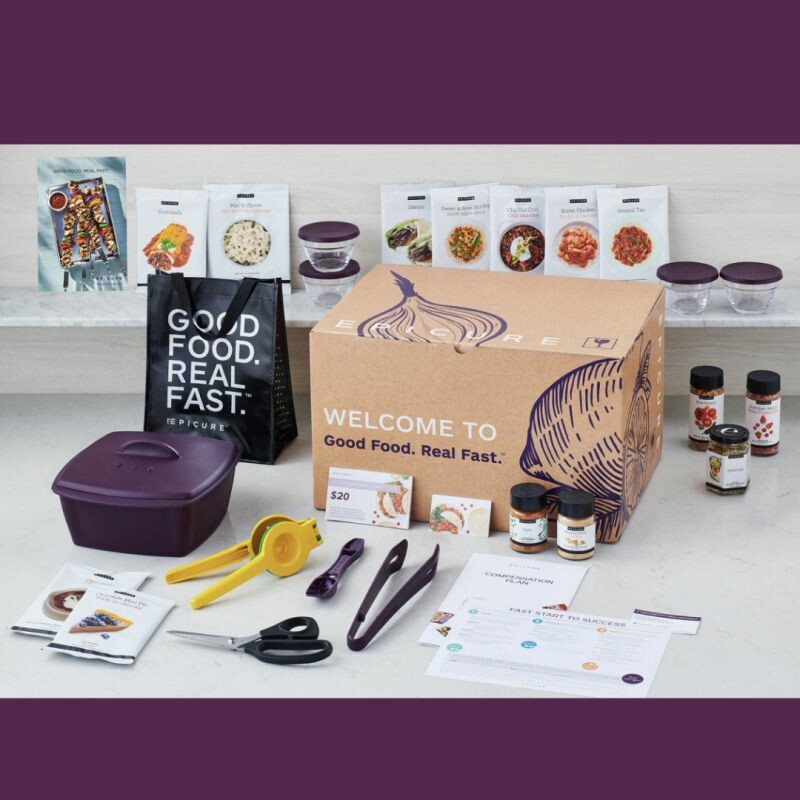 While getting together with your friends and family to share good food is a great reason to host an Epicure cooking class, I have an even better one. The biggest benefit of hosting an Epicure cooking class is that you get to stock your pantry with the Epicure meal solutions that you want for less!
Folks who host an Epicure cooking class can get access to monthly host specials, discounts on products and additional benefits when people who attend your class book their own cooking class!
Everybody eats. Pretty much EVERYBODY could use simple solutions for healthy meals and some new ideas for cooking (how many times have you been stuck in a cooking rut that you couldn't get out of?) This makes your potential guest list almost infinite!
To narrow it down a little bit, think of the people in your circle who could REALLY use these healthy, time saving meal solutions. Do you know:
Any busy families who struggle to find time to get a healthy dinner on the table in between activities?

Anyone who cannot eat gluten or who has celiac disease?

Anyone who has nut allergies?

Anyone who is trying to eat healthier but might be struggling?

Any Single people who are looking for easy meals for one?

Vegetarians? Vegans?

People who need a simple, healthy solution for meals while traveling or cooking in an RV?
I would love to work with you to customize your Epicure cooking class for your guests and to make it a super fun and easy experience!
---
pin "What Is epicure? for later!
If you are ready to get started, wanting more information, or you were wondering where to find an Epicure consultant, you found one!
Here are some next steps for you to take...
If you are interested in learning more about "What is Epicure", you can

peruse my Epicure website here

, and do feel free to reach out to me with any questions! Oh, and

you can find me on FB here

...(I frequently do cooking demos there...)

Connect with me here

so you don't lose track of this and so I can get you more information. I promise that I won't spam up your box!

If you are super excited about stocking your pantry with Epicure and want to host an Epicure class, please contact me by emailing

Shanna@travelwithshanna.com

and we can get it on the calendar!

If you are looking for a side hustle where you can really make a difference in the lives of busy families and earn a little extra cash on the side, read this and it will give you all the details!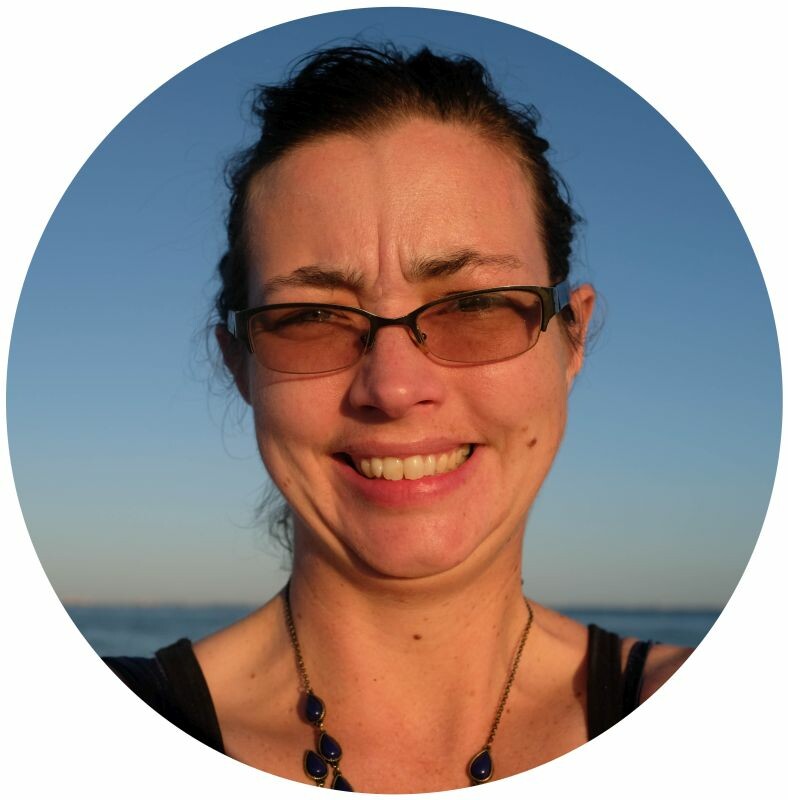 I am excited about helping you get started with Epicure




and help connect you with real food fast!